David Cleveland is a human ecologist who has done research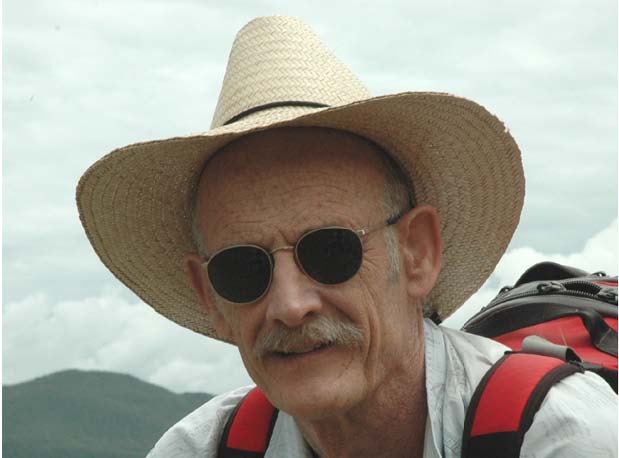 and development project work on sustainable agrifood systems with small-scale farmers and gardeners around the world, including in Kusaok (Bawku District, Upper East Region, Ghana), Hopi (Arizona, USA), Peshawar Basin (Khyber Pakhtunkhwa Province, Pakistan), Zuni (New Mexico, USA), Zapotec (Oaxaca, Mexico), and Santa Barbara County(California, USA). He earned an M.S. in genetics and a Ph.D. (1980) in agricultural anthropology from the University of Arizona, and is a Research Professor in the Environmental Studies Program, and the Department of Geography, University of California, Santa Barbara (UCSB). He is also co-director of the Center for People, Food and Environment in Tucson, Arizona.
Cleveland's research and teaching have focused on sustainable, small-scale agrifood systems, including plant breeding and conservation of crop genetic diversity, local and scientific knowledge and collaboration between farmers and scientists, and on the role of local food systems in climate change, nutrition, and food justice.
He is currently researching the potential for agrifood system localization and diet change to improve nutrition, reduce greenhouse gas emissions, and promote food and climate justice, in California, the US, and globally. His latest book is: Soleri, D., Cleveland, D.A., Smith, S.E. (2019) Food Gardens for a Changing World. (A resource for growing food for healthy people, communities, and ecosystems), Wallingford, Oxfordshire, UK: CAB International.
For more details: http://www.es.ucsb.edu/faculty/cleveland

Contact
Environmental Studies Program, University of California, Santa Barbara, CA 93106-4160, U.S.A.

Office: Environmental Studies 4019 (floor 4L, Bren Bldg) tel: (805) 893-2968 (messages); fax: (805) 893-8686;

email: cleveland@es.ucsb.edu.

Interviews, profiles
On interrogating your food and why we are alive. Web extra: Food for thought. A conversation about food. Coastlines (Winter 2016), UC Santa Barbara Alumni Association.
Environmental Humanities Center (UCSB) (2015) UCSB Faculty Interviews.

Union of Concerned Scientists (UCS) (2015) Science Network, Member Profiles, Union of Concerned Scientists, Washington, D.C.